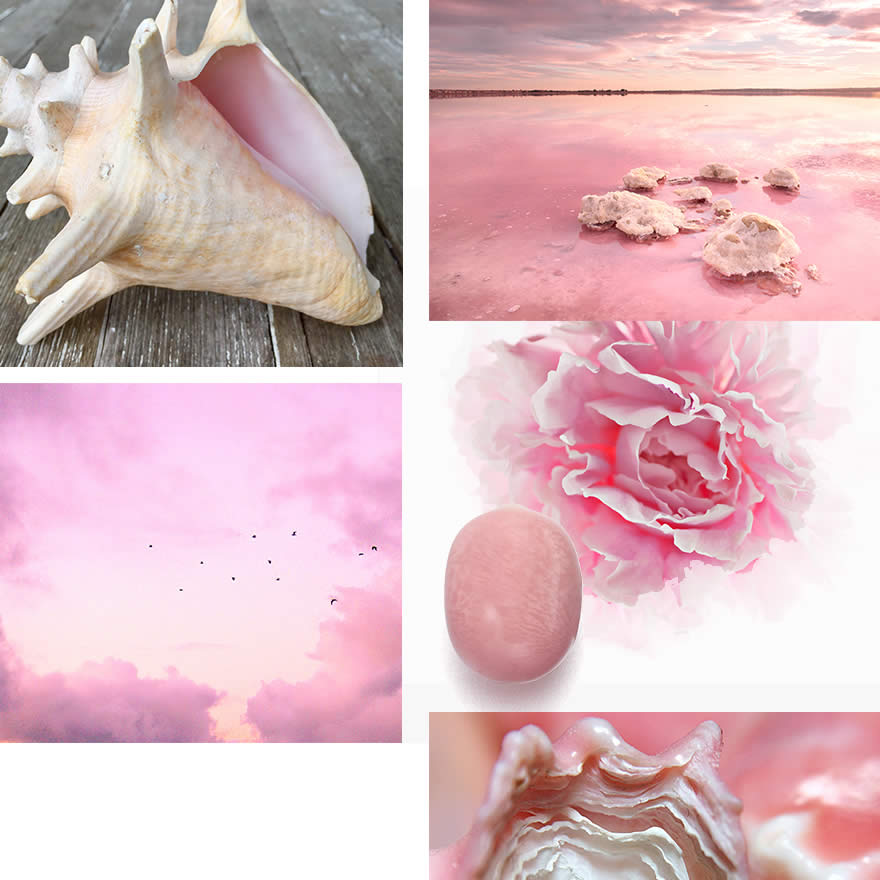 Thinking Pink: Why Conch Pearls Are So Much More Than Pretty
Pink has long been hailed as the ultimate color of femininity, a pervasive part of gender in pop culture.  But in the world of gem pearls, pink is anything but ubiquitous. A Natural Conch Pearl is an exceptional pink rarity that leaves true connoisseurs spellbound and giddy.  Since pink is currently strutting down fashion runways around the globe, now is the perfect time to pay tribute to the Conch Pearl. 
Rosy & Rare
Pretty and pastel-hued, a conch pearl is a natural calcareous concretion produced by the Queen Conch (pronounced "conk") mollusc, a large, edible sea snail found in the Caribbean.  Elusive by nature, a single conch pearl is a genuine rarity, with only one found in every 10-20,000 shells.  Of the few that are found, less than 10% are gem quality, and most are oval or baroque in shape. Unlike oyster pearls which we all know and love, conch pearls are non-nacreous, meaning they are not made of the nacre that gives pearls their lustrous, iridescence beauty. Instead, these pearls grow inside a pearl sac in the soft mantel tissue of the Queen Conch. The calcareous concentration forms from concentric layers of fibrous crystals that build up around a foreign irritant. Given the spiral shape of the shell, conch pearls cannot easily be discovered and become a truly delightful surprise when the meat is removed from the shell for eating. The genuine scarcity of conch pearls makes them highly prized, with prices that can reach exciting altitudes.
Trending Now – Rapture Rose
Not only are Conch Pearls rare in quantity, they also come in very unique shades,  ranging from pink to watermelon transluscence, and in rare cases with a visible, vibrant, flame-like pattern on the surface. That flame is often one of the most important determinants of value for a conch pearl, along with its shape, color and size.  And the color palette is one of the conch pearl's most alluring attributes. According to Vogue, "Rapture Rose" is a top color trend for summer 2018.  This exuberant hue was spotted in various fabrics on the Spring/Summer 2018 runways for Couture designers like Marchesa, Prabal Gurung, Lana Mueller and Lanvin.  Oft combined with red as a new classic combo, pink is making headlines like "Pink + Red is the New B&W" (Vogue Italia).  No wonder conch pearls are drawing attention, with demand for conch pearls on a steady ascent at the high end in the U.S., according to National Jeweler.  The impeccable pink hue makes a fabulous highlight for rings, necklaces or earrings. And conch pearls pair perfectly with modern Haute Couture designer attire.  Always used in one-of-a-kind designs, conch pearl jewelry creates a strikingly feminine affect, as only a pink pearl can.
Explore some of Assael's favorite conch pearl jewels here.
Articles you may also enjoy
Join us for magnificent pearl trends and exclusive treasures. Discover a world that is truly ... beyond rare.
Consider this your invitation to the House of Assael. Find your closest luxury jeweler using our map search and start your journey to timeless elegance.