A History of Magnificence: Why Pearls Make The Ultimate Holiday Gifts
Pearls have been presented as gifts of love for millennia. In Renaissance Italy, for example, Eleanor of Toledo, the wife of Cosimo I de' Medici, was obsessed with pearls and received priceless strands as wedding gifts. Twentieth century style icon Grace Kelly was said to have loved her pearl-and-diamond "honeymoon set" from Prince Rainier above all her other jewels.
Prince Phillip II of Spain gave the now-famous La Peregrina Pearl (The Pilgrim) to his wife Mary in the 1600s. After traveling through generations of Spanish nobility, it was purchased in 1969 by actor Richard Burton as a gift for his wife of stage and screen royalty, the one and only Elizabeth Taylor.
And so it continues this holiday season, as discerning men and women the world over will be shopping for pearls to express their love and devotion. Additionally, more and more women will be purchasing pearls for themselves, perhaps to mark a special milestone or a job well done.
Assael's best retail customers report that sales are strong in Gem South Sea pearls, Tahitian Black pearls, and especially Akoya pearls, which are enjoying a resurgence in popularity this year.
No other gems glow with the extraordinary warmth and luster of cultured pearls, the ultimate gifts from the sea. Here are five suggestions for this season of giving…from Assael: The Most Magnificent Pearls in the World!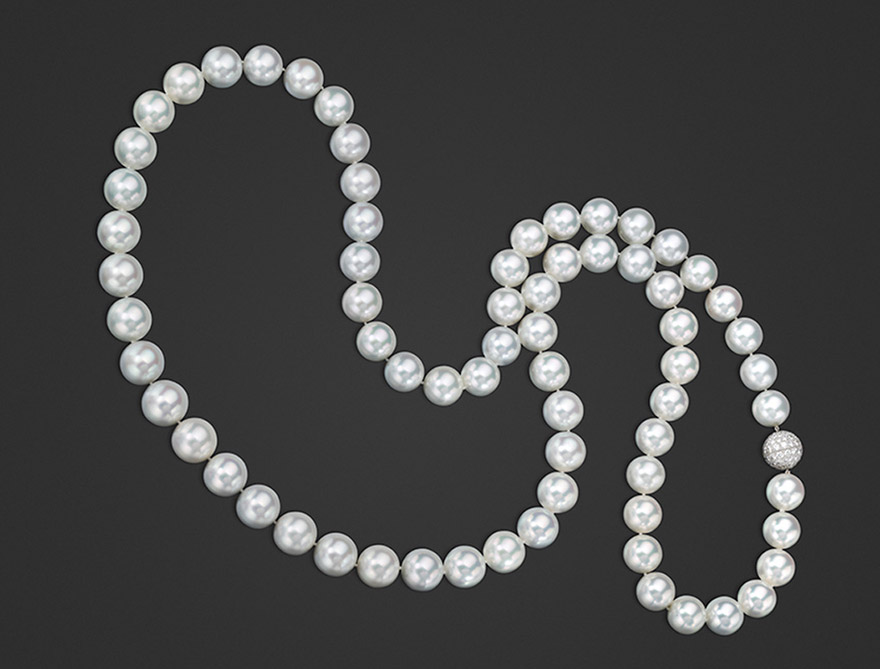 Classic South Sea Pearl Opera Length Necklace
A long and luscious rope of rare Gem South Sea Pearls: round white pearls with incredible luster, lovely pink overtones, and a luxurious feel.

Contemporary Bubble Ring
A youthful and edgy mix of South Sea and Akoya Pearls, the Bubble Ring by Sean Gilson for Assael won the prestigious 2017-2018 Luster Award presented by the Cultured Pearl Association of America.

Tahitian Cultured Pearl and Diamond Ring
Full-cut round and pear-shaped diamonds highlight the luster and iridescent orient of this stunning Natural Color Tahitian Cultured Pearl. Hand set in 18K white gold.

Akoya Pearl Choker with Diamonds
Five strands of Akoya Cultured Pearls with 18K white gold bar stations and a diamond floral bar clasp. Available exclusively at Neiman Marcus.

The Forever Bangle
Two rows of Akoya Cultured Pearls are seamlessly set side-by-side on a band of 18K yellow gold. Available with or without pavé diamonds. Exclusive to Neiman Marcus.
Prices upon request
Articles you may also enjoy
Join us for magnificent pearl trends and exclusive treasures. Discover a world that is truly ... beyond rare.
Consider this your invitation to the House of Assael. Find your closest luxury jeweler using our map search and start your journey to timeless elegance.